Dr Lynda Teape
About me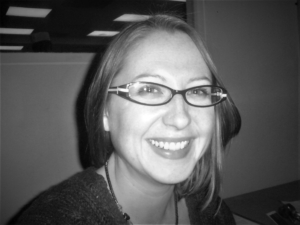 I am a Chartered Clinical Psychologist, registered with the BPS and HCPC, with over a decade of experience working in the NHS in addition to other statutory and private organisations.  I completed my doctoral training in 2009 and am currently employed as a principal clinical psychologist within a NHS physical health setting.  
Qualifications and Experience
2002 – BSc (Hons) Psychology
2009 – Doctorate in Clinical Psychology
Since moving into clinical practice in 2004, I have been employed in a range of NHS settings, working primarily with working-age and older adults, alongside their families and carers.  The services I have worked in have included physical health settings, adult mental health teams, older people's services, crisis teams, inpatient wards, neuropsychology services (with people affected by both acquired brain injuries and progressive neurological conditions) and forensic services.  
Therapeutic approaches and specialist interests
As a clinical psychologist, my training has allowed me to gain knowledge and experience in using a range of therapeutic approaches.  With a comprehensive assessment and a unique formulation for each individual, I am able to draw on elements of many therapeutic models to suit each person.  My preferred approaches and those that I have specialised in since training, have been Cognitive-Behavioural Therapy and Brief Solution-Focused Therapy.  These approaches are well-established and have a strong evidence-base for people of all ages, experiencing a range of difficulties.  
The advantage of an individual formulation and tailored therapy plan, is that the approach will be adjusted to suit the person and their problem.  As such, I am pleased to be able to work with adults of all ages, experiencing a range of emotional and psychological difficulties.  In addition, I have extensive experience and a specialist interest in working with people and/or families of those living with a physical health condition or following a life-changing diagnosis.  This has included working with people to manage challenging symptoms and treatments, coping with uncertainty, disability, adjustment difficulties and feelings of loss or grief when faced with an unwelcome change to your health, your future or your significant roles at work or in the family.