Practicalities of working together
Choosing your therapist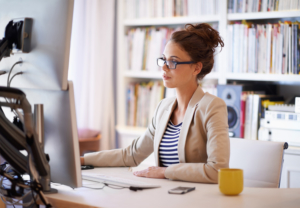 Dr Rachel Benford-Brown and Dr Lynda Teape are both highly trained and experienced clinical psychologists. If after reading our profiles, you have a preference to work with one of us, then please state this when you contact us. If no preference is stated, we will offer you an assessment with the person with the next available appointment slot.
Referrals
We see female adult clients, aged 18 and over. We welcome referrals from:
Individual clients
GPs and Psychiatrists
Health Insurance Companies
Self-Referral
You can self-refer by contacting us directly, by calling, emailing or submitting the enquiry form.
Health Professional Referral
You can also be referred by your GP or Psychiatrist. Here is a form that professionals can complete to make a referral.
Healthcare Insurance Referral
We work with most health care insurance providers and if not currently registered with your company, then we will happily do so.
If we decide to work together, it is best practice for us to notify your GP and Psychiatrist. We will ask your permission and discuss this with you at the assessment.  At your first appointment, we ask you to bring the Registration Form completed as far as you are able, with any questions you have about this.
Assessment
At the assessment session we will work towards a shared understanding about the difficulties you have been experiencing. We may complete some questionnaires together. Sometimes we find that a second assessment session is needed.  We will then have a discussion about therapy treatment options and draw up a plan. A course of therapy is normally 6-20 sessions. Such sessions are usually offered on a weekly basis. We will only offer sessions if we feel they are beneficial to you and we will offer the minimum required to achieve your therapy goals. If we do not feel that it is within our competence to offer you the most appropriate therapeutic intervention, we will inform you of this and support you in finding an alternative therapist or sign-post you to more appropriate services.  
Difficulties treated
Here are some of the most common difficulties that we offer therapy for:
Low mood and depression
Low self-esteem
Anxiety problems such as panic disorder, phobias, obsessive-compulsive disorder, generalised anxiety disorder
Post traumatic Stress Disorder
Coping and adjusting to changes in your physical health
Opening hours
Evenings and weekdays (excluding public holidays). Individual clinicians may be able to offer weekend appointments, either for initial assessments or ongoing therapeutic work.  Please state if this is your preference to enable us to ensure that your enquiry is directed to the appropriate clinician. 
Fees
Initial telephone consultation 10-15 minutes – FREE
Assessment and therapy sessions – £120 for 50 minute appointments
Longer sessions are charged pro rata.
Cost to health insurance companies varies (relates to contract and reports required)
Payment method
Payment can be made by cheque or cash at the appointment or by BACS prior to the appointment (our bank details will be provided if this is your preference).  You can request to be invoiced monthly if a contract for regular sessions has been agreed to.