Dr Rachel Benford-Brown
About Me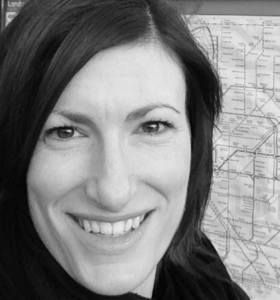 I am a chartered clinical psychologist, registered with the British Psychological Society (BPS) and with the government's Health and Care Professions Council (HCPC) as a Practitioner Psychologist. I have over 15 years NHS experience. I have also worked with voluntary organisations, including Women's Aid. I completed my doctoral training in 2009 and am currently employed as a principal clinical psychologist within a NHS physical health setting.
Qualifications and Experience
BA (Hons) Psychology 2000
MSc Health Psychology 2004
Doctorate in Clinical Psychology 2010
Postgraduate Diploma in Cognitive Analytic Therapy 2013
Eye Movement Desensitisation and Reprocessing Therapy (EMDR) Levels 1-4 2015
Cognitive Analytic Therapy supervisor 2020
My experience is diverse and it includes:
Being part of a Community Mental Health Team, providing treatment for individuals with moderate to severe mental health problems
Setting up group work programs in Primary Care for common psychological health problems such as low self-esteem, low mood, depression and anxiety
Working at Addenbrooke's Hospital in Liaison Psychiatry, Major Trauma and Palliative Care
Being an accredited CAT practitioner and supervisor, specialising in this therapy
Supervising other clinical psychologists and allied health professionals
Having personal therapy as part of the training process
In my work as a clinical psychologist, I am able to draw on a range of therapeutic approaches in my assessments and treatment sessions. The initial sessions are an opportunity for us to develop a shared understanding of your difficulties and we develop a formulation which guides the plan for treatment. We will talk through the therapy options and which might be most suitable for you. I am able to offer Cognitive-Behavioural Therapy, Cognitive-Analytic Therapy and Eye Movement Desensitisation and Reprocessing Therapy. These are well-established therapies which are found in NICE (National Institute for Health and Care Excellence) guidelines. My aim is to offer therapies that reduce distress, improve your psychological well-being and help you maintain the gains after the therapy has ended.
Please note : Dr Benford-Brown is currently only taking referrals for professionals training in Cognitive-Analytic Therapy.