For Professionals
Women's Well-being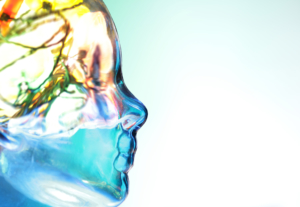 We provide individual assessment and psychological therapy for women aged 18 years and over. We work with the following difficulties: low mood, depression, anxiety disorders (panic disorder, phobias, obsessive-compulsive disorder, body dysmorphic disorder and posttraumatic stress disorder), low self-esteem, coping with and adjusting to physical health conditions and interpersonal difficulties. Our two resident highly experienced clinical psychologists continue to work in the NHS.
We welcome referrals from GPs and Psychiatrists. Following assessment, we will send you a letter outlining our understanding of the presenting problem/s and recommendations for treatment. Half-way through and at the end of treatment, we will inform you about the client's progress.
We are always happy to discuss potential referrals please phone 0796 11 64 337 or make a referral via email using this form.
drbenford-brown@cambourneclinicalpsychology.com
drteape@cambourneclinicalpsychology.com
Or send by post to:
Clinical Psychology
c/o Dr Lynda Teape,
Regus,
Compass House,
Vision Park,
Chivers Way,
Histon,
Cambridge,
CB24 9AD
Supervision
Dr Teape and Dr Benford-Brown are experienced in providing supervision to both clinical psychologists and other health professionals working in mental and physical health settings. We would need to see evidence to confirm professional accreditation and membership to the relevant bodies and your professional indemnity insurance. We are able to offer supervision face to face or via telephone.   
Therapy as part of your training
We are able to offer individual therapy to trainee clinical psychologists/psychological therapists who need to undertake their own personal therapy as part of their training. Dr Benford-Brown is accredited with ACAT and is able to offer 16 sessions of Cognitive-Analytic Therapy; a requirement for the CAT diploma.
Consultation and Training
Consultation and training are routine parts of our work as clinical psychologists. We are willing to take on consultation and training related to our areas of expertise. Please contact us for further information.